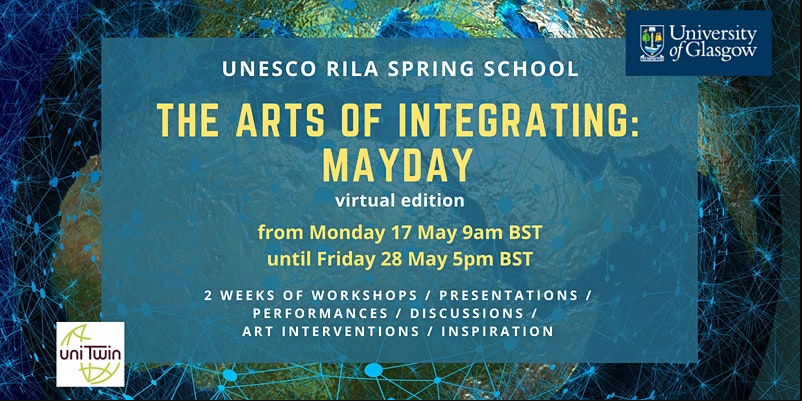 Join our colleagues from the thematic area Arts, creative resistance and well-being for the 4th annual UNESCO Refugee Integration Through Languages and the Arts (RILA) Spring School: The Arts of Integrating. The event runs from 17 - 28 May 2021.
The 2021 Spring School is a free, two-week festival that combines academic thought with artistic and linguistic practice to share and create new ways of working within the context of integration.
The theme for this year is MayDay with a programme filled with activities and sessions exploring themes such as the ways in which the arts are used to express distress; the role of creative arts, culture and language to affirm dignity, stories of those engaged volunteering, art making and more.
Even though the event is hosted online, many many of the activities are offline and self-directed. Participants can join activities ranging from photography, play-writing to walking, poetry and meditation.
Registration is now open. Join the 2021 Spring School for a range of discussions, performances, presentations, workshops and more celebrating and creating language, art and integration in all its forms. Learn more about UNESCO RILA Spring School here.