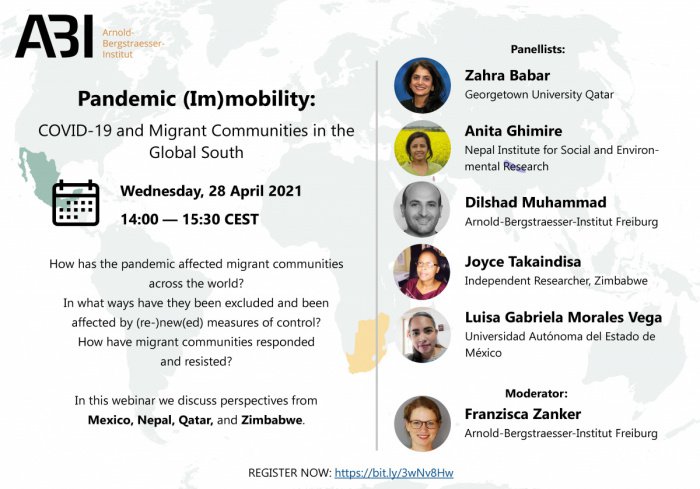 This event was hosted by the Arnold Bergstraesser Institute.
Co-Investigator, Dr Anita Ghimire, joins the latest webinar hosted by Arnold Bergstraesser Institute on 28th April at 14:00 CEST. The webinar focuses on the ongoing COVID-19 pandemic and its impact on migrant communities in the Global South. "It is important to understand the potential impact of COVID-19 on decision-making around migration," notes Dr. Anita Ghimire, "please come hear more about our work in Nepal from our MIDEQ research."
The webinar is part of an ongoing project on the pandemic and its impact in migrant communities in Nepal, Zimbabwe, Mexico and Qatar. For more details on COVID-19 and migrant communities in Nepal, read Dr Ghimire's article on migrants deciding to migrate despite restrictions on movement during the pandemic. Registration details can be found here.