The 5th World Forum on Intercultural Dialogue was be held from 2 to 3 May 2019 in Baku, Republic of Azerbaijan. MIDEQ Directory Professor Heaven Crawley participated as a panellist in the event on behalf of MIDEQ.
About the Event
The World Forum on Intercultural Dialogue aims to be an international platform to enable and encourage people, countries and organizations to advance concrete actions to support diversity, dialogue and mutual understanding as foundations for sustainable peace and inclusive development.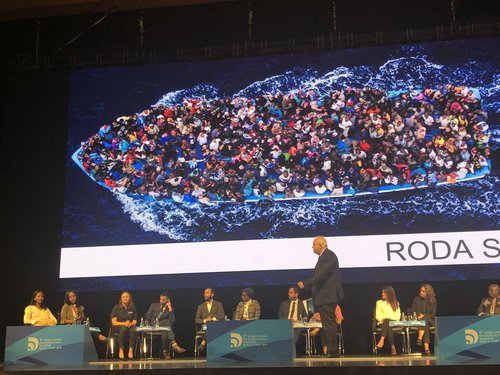 This edition of the Forum sought to serve as an inclusive platform to better understand the drivers and benefits of intercultural dialogue as an instrument for addressing some of the pressing challenges of our time, including rising discrimination, growing inequalities and increasingly prevalent violent conflict. In doing so, it aimed to catalyze impactful collaborative actions, the implementation of which will be supported in the two years leading up to the next Forum.
The Forum was organized under the patronage of H.E. Mr Ilham Aliyev, President of the Republic of Azerbaijan, in cooperation UNESCO, the UN Alliance of Civilizations, the UN World Tourism Organization (WTO), the Council of Europe and the Islamic Educational, Scientific and Cultural Organization (ISESCO).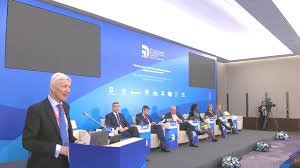 MIDEQ Directory Professor Heaven Crawley was a panellist in the plenary session on Migration, Displacement and Human Security. Together with co-panellists from across government, academia and civil society, the following key questions were explored:
How can migration and the resultant increase in local diversities help in tackling poverty and inequality and deliver the Sustainable Development Goals?
How can we relate coherent and effective dialogue to approaches to approaches to development policies and ensure development goals are mainstreamed into the delivery of the Global Compacts on Migration (GCM) and Refugees (GCR)?
What is the role of ICD within policies on migration?
How can improving the conditions for strong intercultural dialogue deliver effective policies designed to tackle inequalities e.g. closing gaps in education and health, tackling prejudice, discrimination and social exclusion, reducing income inequalities?
Can we identify and promote policymaking through dialogue and engagement from international to local levels?